Live sports and news have become important to streaming content providers as consumer tastes pivot towards news and current affairs. What will Apple do?
Be where the eyeballs are
Apple clearly understands this. It continues to introduce and extend existing services. It is working to extend the stickiness of those services it does offer, including with features like SharePlay.
Apple also continues to extend its own offer. Most recently it announced a deal to offer MLB 'Friday Night Baseball' as an international show to audiences across nine nations, with more to be added at a later date.
Beyond its own provisioning, SharePlay lets users make more use of content provided by other people, including most recently Disney's ESPN's live sports coverage.
Effectively, it means Apple's overall content provision service can support content from partners.
Put this together, and the TV+ service has a good offer that delivers even more when accessed on an Apple TV streaming device, which adds content from numerous third parties, including Netflix, Disney, Amazon Prime and others.
Building a brand-agnostic ecosystem 
I think this growing ecosystem is a slow-burning advantage in the streaming war.
You see, while other streaming brands (including those mentioned above) are to some extent content-driven plays, the diversity of multiple channels remains outside the reach of most operators in the space.
You get TV shows, you get movies, you may get games, but you need to switch apps to get more.
Apple TV arguably provides better integration between these apps, as do smart televisions to some extent.
SharePlay provides a useful enhancement that will bolster the benefit of Apple's approach as more channels and networks move to support.
We can already see how through tactical alliances with the likes of ESPN and shrewd content-driven deals such as with the MLB, Apple is building a bridge into the provision of sports entertainment, but what about news?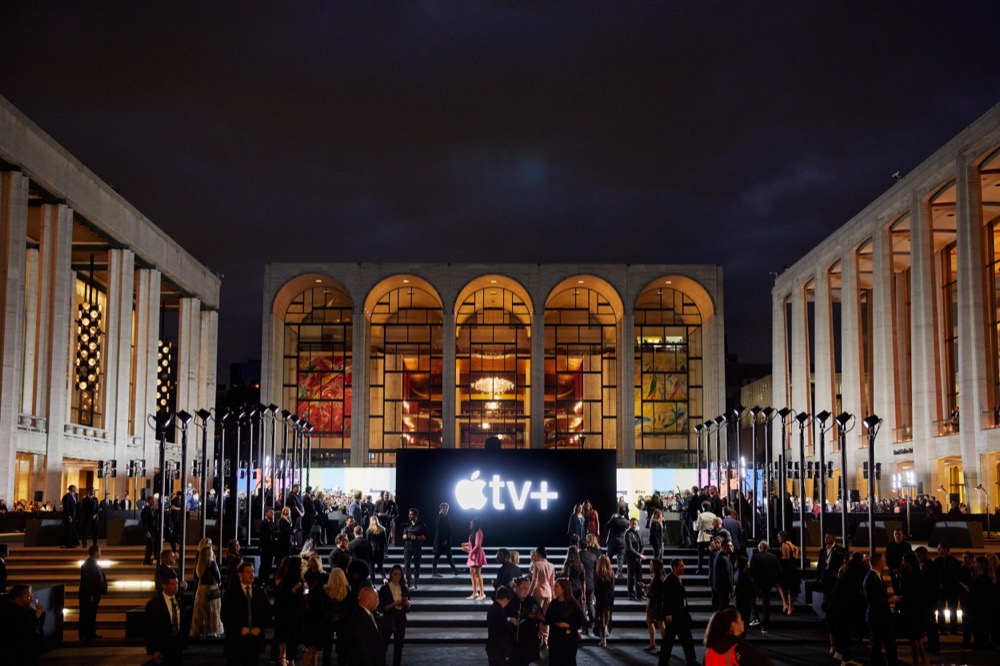 How can Apple ramp-up news content?
Apple TV users already access news through third-party apps while TV+ users on other platforms have their own channels — but can Apple improve service engagement by introducing some news-driven services?
Apple also has an opportunity to do so with its News+ service. The company seems to be dabbling in the latter in the form of daily local news summary podcasts, but the model still lacks video content. Apple could conceivably introduce an Apple TV version of Apple News, perhaps making use of spoken word news summaries, or video news provided by various channels.
Another approach may be to convince more news channels to support SharePlay. Given news brands tend to be free-to-view then the challenge will be to find an ads model to support any options Apple chose. This may be easier to achieve on Apple TV than it is within TV+, but perhaps Apple can find a way.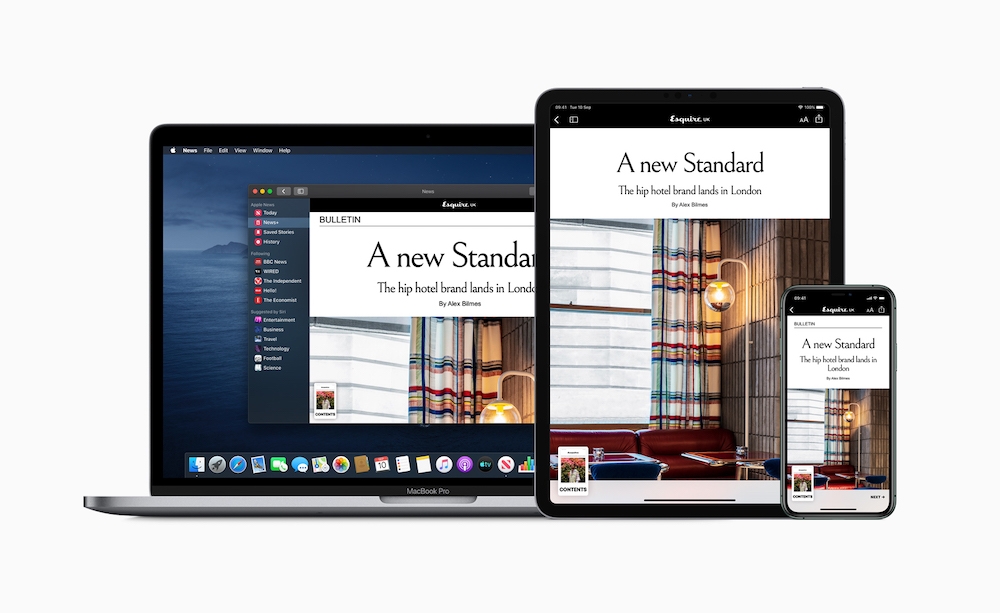 Why should Apple do this?
Needham analyst Laura Martin says her channel checks this month suggest audiences have pivoted toward news.
The seventh phase of the streaming wars
Martin believes the streaming wars are entering a phase in which provision of news and sports coverage has become  important.
The analyst thinks Netflix faces stiffening competition from Amazon and Disney. She also points out that both Amazon and Apple are spending cash on sports content.
She believes that an ads-supported subscription model will be essential for Netflix.
It may not be so essential for Apple.
Not only is the company capable of leveraging its own brand loyalty to build out its services, but its unique content catalog continues to grow and improve and it also remains focused on building loyalty while making its services increasingly 'sticky'.
However, the addition of some form of news-driven content within the TV+ service may boost engagement. Though it may need to think deeply about whether to make such content available through partnerships with existing news brands, or if it chose to find some way to publish news content with a unique voice.
The latter path reflects its stated mission to 'make a difference' in sectors it plays in.
If it seeks a unique voice, then I think taking lessons from long form journalism pieces in The Atlantic or New York Times published as in-depth news-driven documentaries may help Apple craft its own compelling narratives to supplement whatever news content provision deals it might be able to reach.
Apple has already published documentaries, such as 'The Year Earth Changed', that show it is willing to explore that approach.
See this as a perfect accompaniment to the short attention span news blips generated by TikTok and others.
Maybe.
Please follow me on Twitter, or join me in the AppleHolic's bar & grill and Apple Discussions groups on MeWe.
Please visit and bookmark Apple Must for more reports like Can Apple pivot its News service to support TV+?
Source: applemust.com