Lupin is returning to Netflix this summer for another season of twists and turns.
The streamer on Tuesday revealed that Lupin Part 2 would be available to stream Friday, June 11.
Inspired by Arsène Lupin's adventures, gentleman thief Assane Diop sets out to avenge his father for an injustice inflicted by a wealthy family.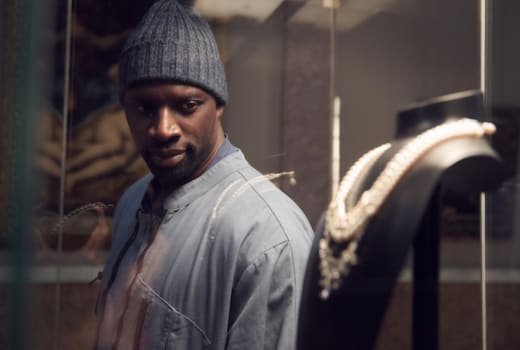 The addictive follows professional thief Assane Diop, the only son of an immigrant from Senegal who had come to France to seek a better life for his child.
Assane's father is framed for the theft of an expensive diamond necklace by his employer, the wealthy and powerful Hubert Pellegrini, and hangs himself in his prison cell out of shame, leaving the teenage Assane an orphan.
Twenty-five years later, inspired by a book about gentleman thief Arsène Lupin his father had given him on his birthday, Assane sets out to get revenge on the Pellegrini family, using his charisma and mastery of thievery, subterfuge, and disguise to expose Hubert's crimes.
The first five episodes of the French heist drama's first season launched on January 8, but Netflix has now announced that fans will not have to wait long for the rest of the season.
Here's the logline for Lupin Part 2:
Assane's quest for revenge against Hubert Pelligrini has torn his family to pieces. With his back to the wall, he now has to think of a new plan, even if it means putting himself in danger.
The cast includes Omar Sy, Hervé Pierre, Nicole Garcia, Clotilde Hesme, Ludivine Sagnier, Antoine Gouy, Shirine Boutella, and Soufiane Guerrab.
Lupin was a surprise success for Netflix, attracting 70 million subscribers during the first 28 days on the platform, so all eyes will be on the second chapter to see how it performs.
Have a look at the exciting new trailer below and hit the comments with your thoughts.
Will you be tuning in?
Source: TVfanatic.com