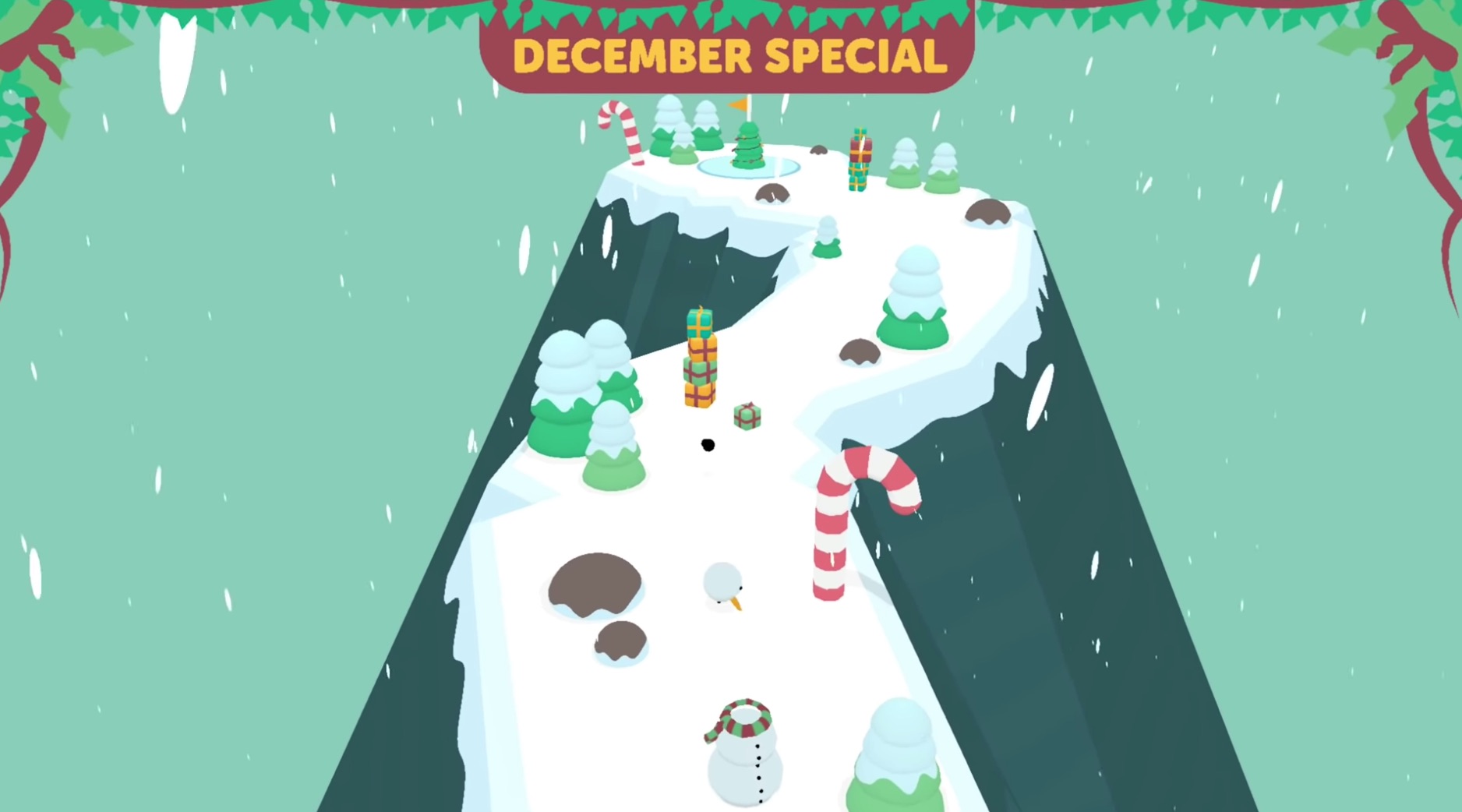 Christmas is near, and that means many folks are on a holiday break. Apple is ready for you, with a new video focused on Apple Arcade games to play during the holidays.
Get ‌Apple Arcade‌ for the holidays, and your whole family can play with you. Tap the joystick icon on the App Store to start your one-month free trial.

Apple highlights numerous ‌Apple Arcade‌ games. The games are highlighted in the following order:
What The Golf, by Triband
Hot Lava, by Klei Entertainment
Super Mega Mini Party, by Red
Cricket Through The Ages, by Free Lives | Devolver
Chu Chu Rocket! Universe, by SEGA
What The Golf, by Triband
Cat Quest II, by Gentlebros Games
Super Impossible Road, by Rogue Games, Inc. | Wonderful Lasers Inc.
Sneaky Sasquatch, by RAC7
Steven Universe: Unleash the Light, by Cartoon Network
Patterned, by BorderLeap
Exit The Gungeon, by Dodge Roll | Devolver
Punch Planet, by Block Zero | Sector-K Games
What The Golf, by Triband
Sneaky Sasquatch, by RAC7
Agent Intercept, by PikPok
If you haven't tried Apple Arcade yet, now is the time to take advantage of the all-you-can-play gaming service's one-month free trial. After the trial is up, Apple Arcade is $4.99 per month (or $49.99 per year), and one subscription allows up to six family members to play via Family Sharing.
(Via MacRumors)
Read More…
Source: mactrast.com