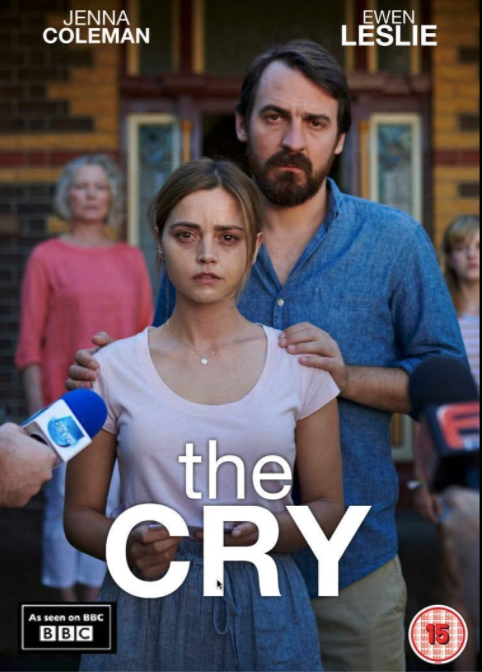 Checking in with a review of The Cry, a 4-episode Australian-British miniseries I saw last night on Netflix. In a word: outstanding!
First, Jenna Coleman, who was so good in Victoria in the title role, may be even better as Joanna Lyndsay in The Cry, the mother of a baby who is apparently kidnapped on a trip to Australia with her husband. Surprises abound, especially at the end of each episode, and you just won't know what really happened until the very end.
[Spoiler ahead]
Just one quibble: the ending of the narrative, the truth of what really happened, hinges on the husband mistakenly giving the baby his wife's medication. He doesn't taste the medication first, to make sure it's the right medication, as his wife does, and then he blames his wife for what happened to the baby by implying/saying she was the one who administered the wrong meds. But …
Wouldn't a mother taking a medication very different from her baby's make sure the bottles were very clearly marked, or at least in dispensers of obviously different shapes and sizes? There is a scene in which Joanna correctly gives Noah (the baby) the right medication, and it does appear that the bottle looks different from the one with her medication. So, what happened with the husband? Are we supposed to believe that he was so lackadaisical about their baby that he didn't pay any attention at all to the two different dispensers of the two medications? Although he was not the most attentive father, that's a little hard to believe. I suppose there's also a possibility that he did this deliberately, but if so, that should have been made clear in the end.
Anyway, The Cry is otherwise a thrilling ride that holds together very well, and I'd definitely recommend it.
Source: paullevinson.blogspot.com